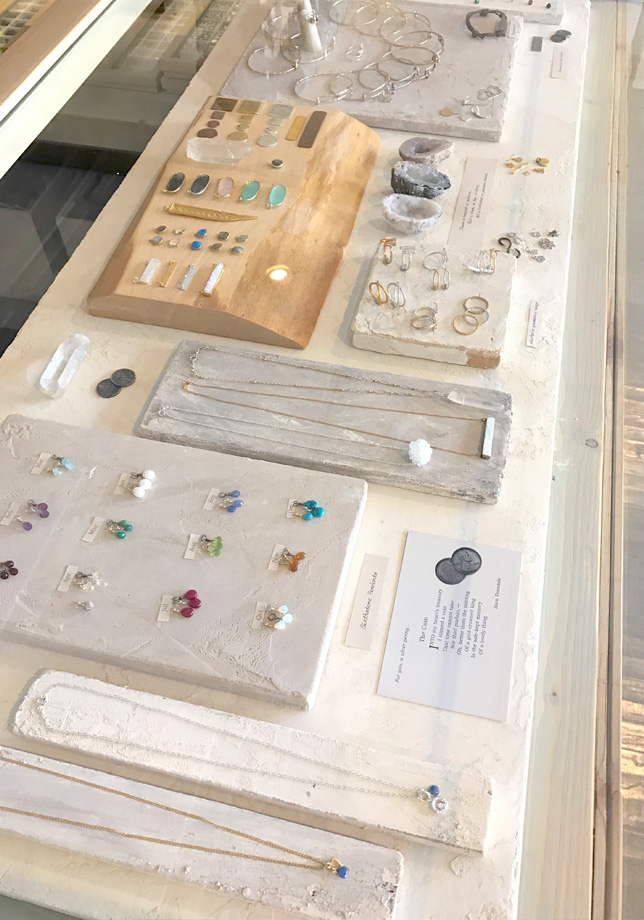 Handcrafted Artistry
Define your style with simple accents or bold statements. Silver Pennies studio designs are notable for their hand-selected materials and impeccable craftsmanship.  Add a touch of modern chic to your space with our mineral and petrified wood specimens.
We find nature's inspiration everywhere, assuring that you'll find the perfect way to adorn yourself and your surroundings. Composed and crafted by our artisans in Morgantown, WV, expect to find rare, yet sophisticated designs within our finished collections.
Browse our online collection or visit our studio to see what we've been dreaming up.